Last week ACES 2nd grade students learned about honey bees. They learned about their life cycles, how they are beneficial to our environment and about the unfortunate decline in their populations. Volunteers brought in live bees for them to see!

Bus 704, the Purple Route, will be a second load today, Friday, March 17th. It will run about 45-50 minutes later than normal. If you need to change your child's transportation, please reach out to your child's teacher. We apologize for the inconvenience.

4th grade ACES students had a great time at the Buncombe County Battle of the Books Competition yesterday! Elementary students across North Carolina, participating in the Battle of the Books, have been reading the same fifteen books over the last five or six months. Students then come together to compete by answering questions about the books they've read. All students had a great time and did a fantastic job! #acesread #EBOB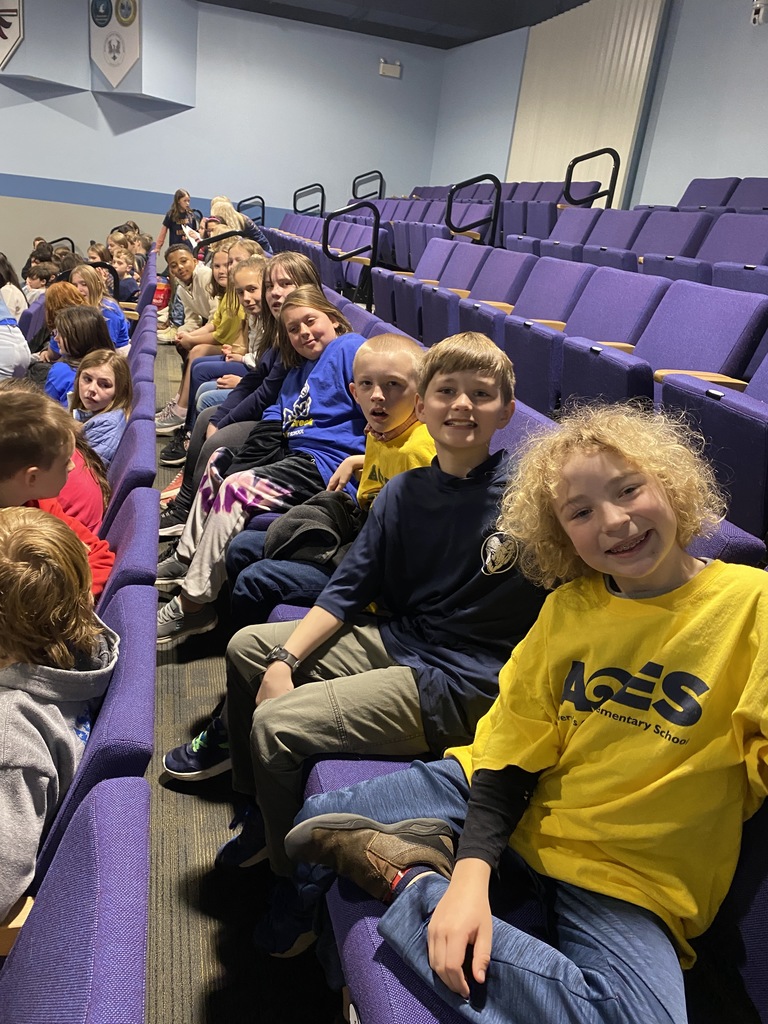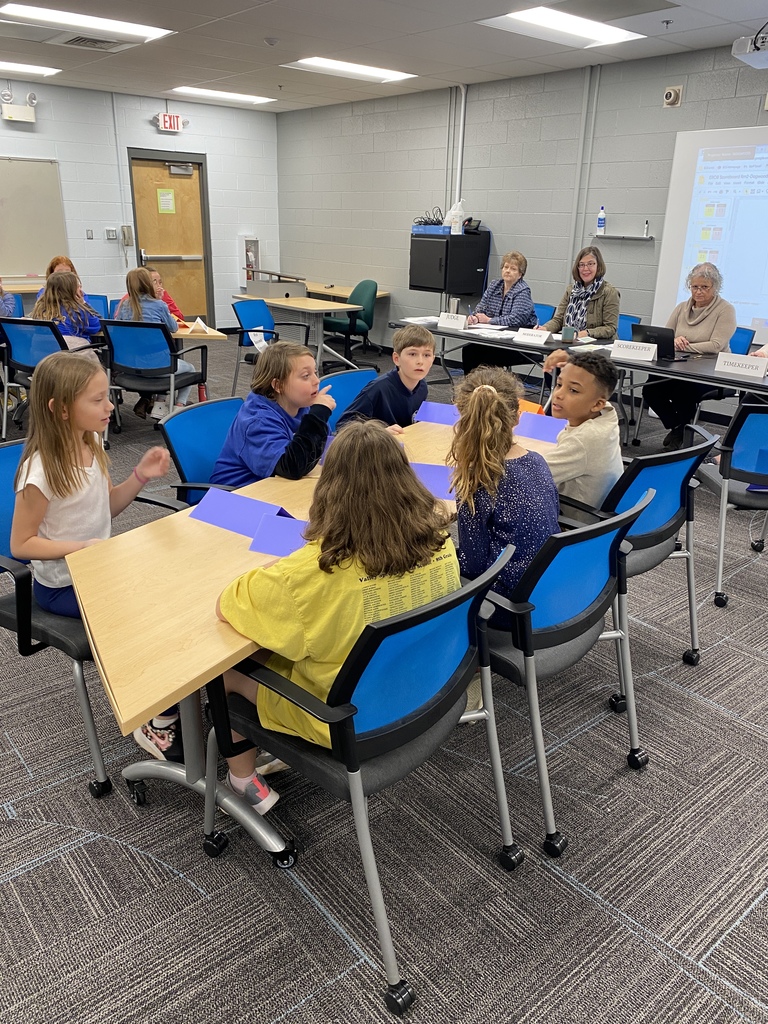 It has been a busy week at ACES! On Tuesday Superintendent Dr. Jackson came to ACES to visit for the day. After spending the day visiting classrooms and touring the school we had a whole staff meeting. Dr. Jackson asked staff questions about what they value about Buncombe County Schools and what they would like to see change in our schools :)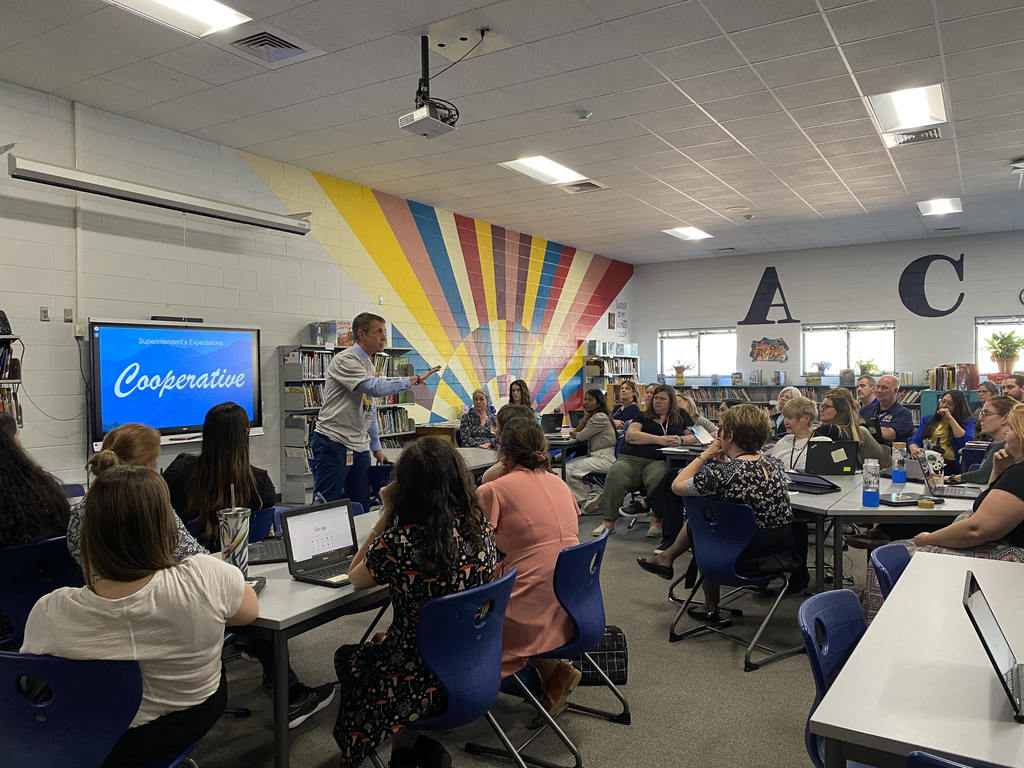 Woohoo! ACES cafeteria staff rocks! 100% sanitation grade :)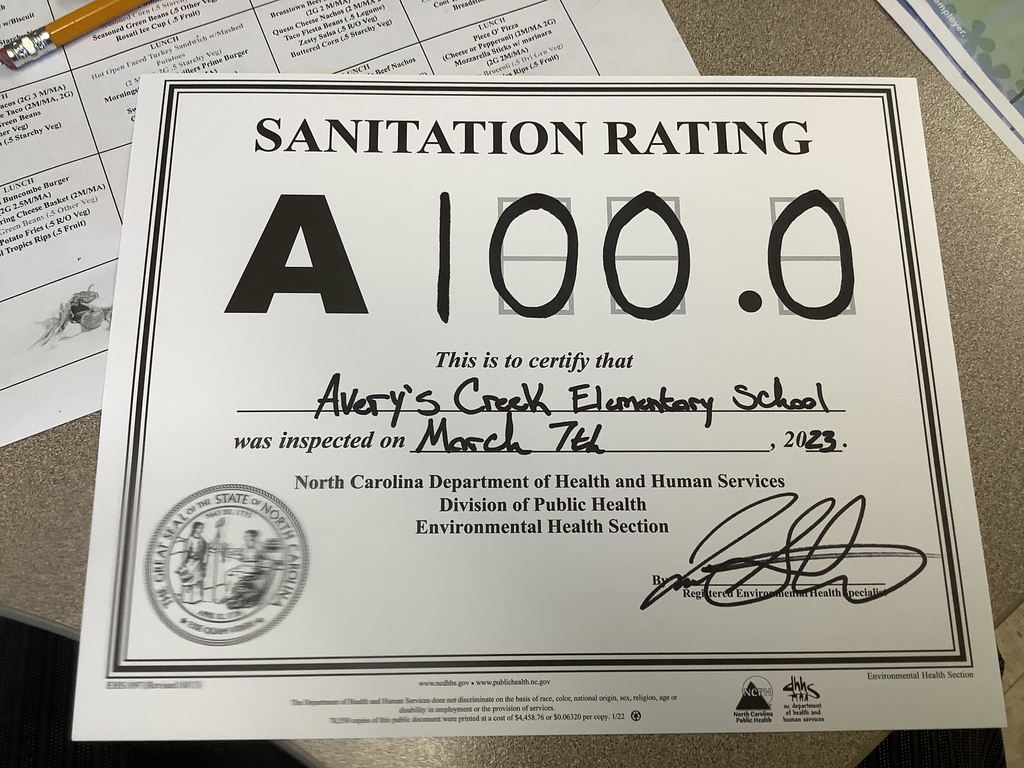 ACES fourth grade students had a great time on Friday watching the SO CON tournament! What a fun way to wrap up a busy week :) #ACES #SOCON #ACESFUN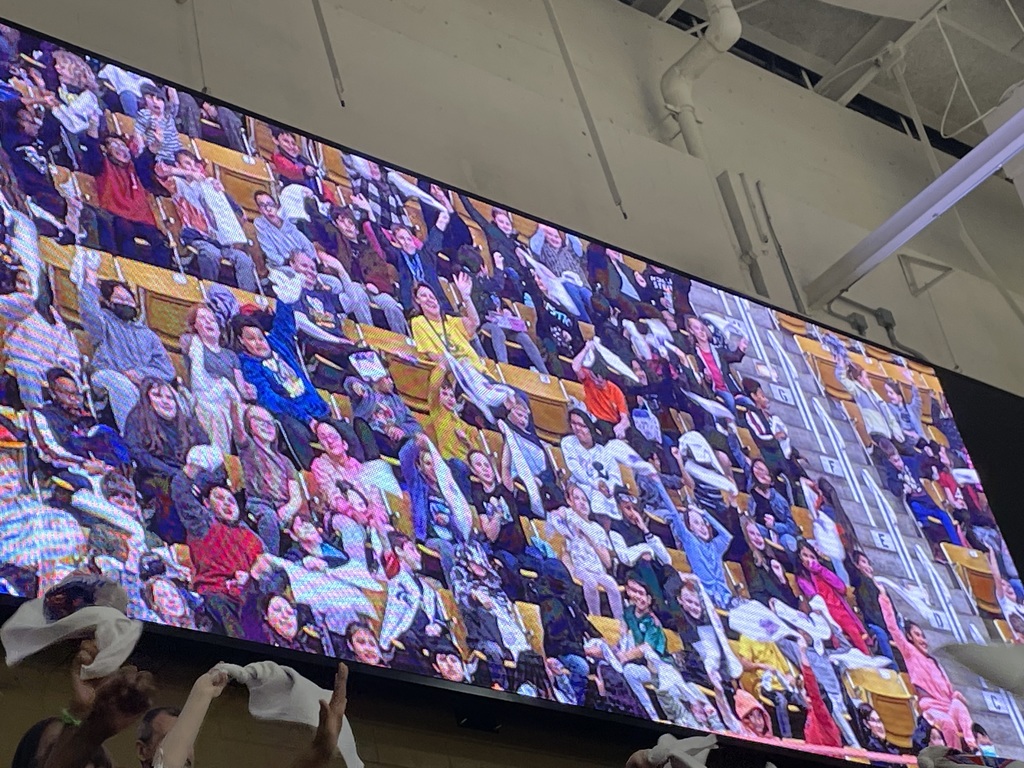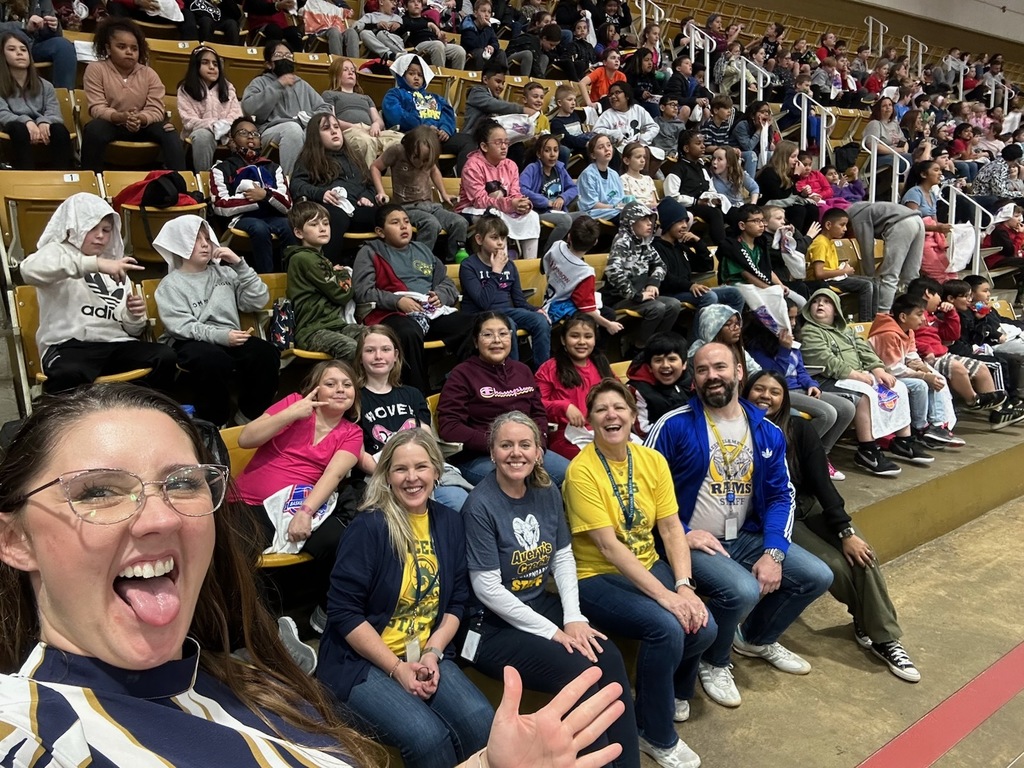 Wow! You could hear a pin drop in the hallways as the whole school stopped everything they were doing and read for fifteen minutes. Hurray! #ACESREAD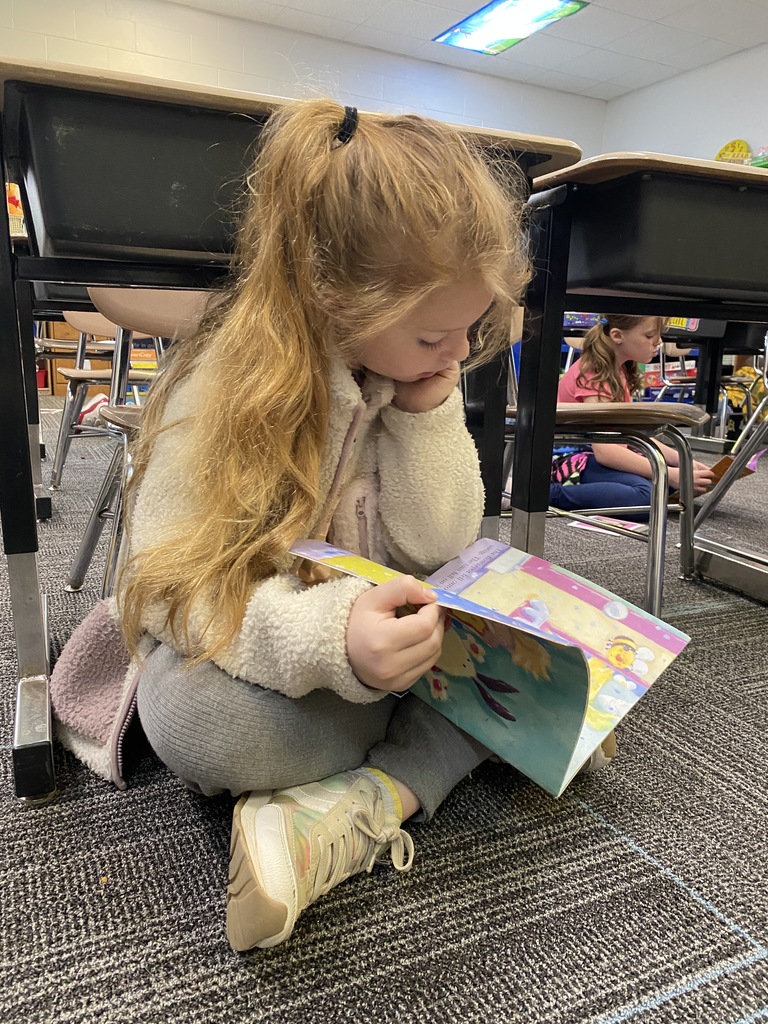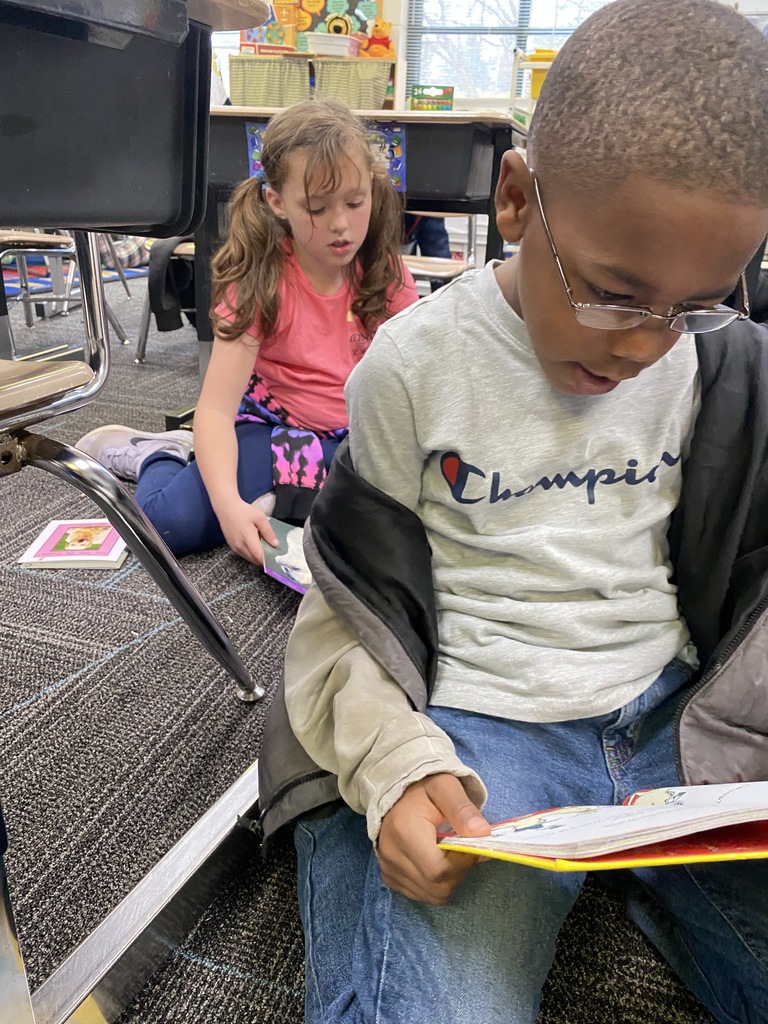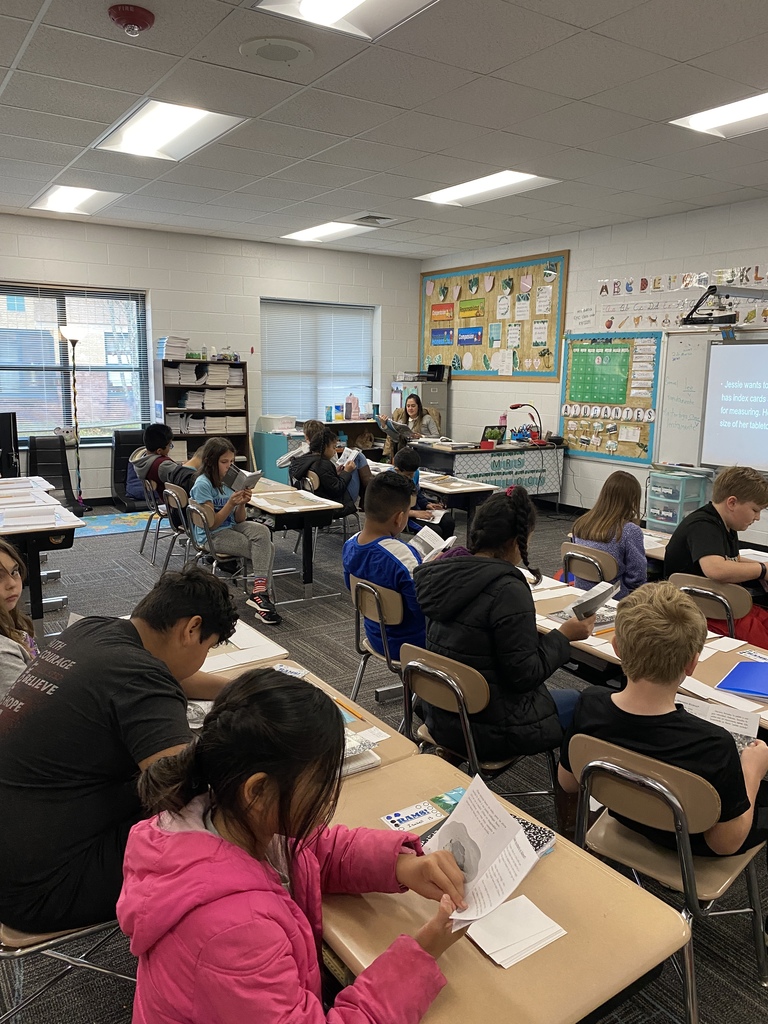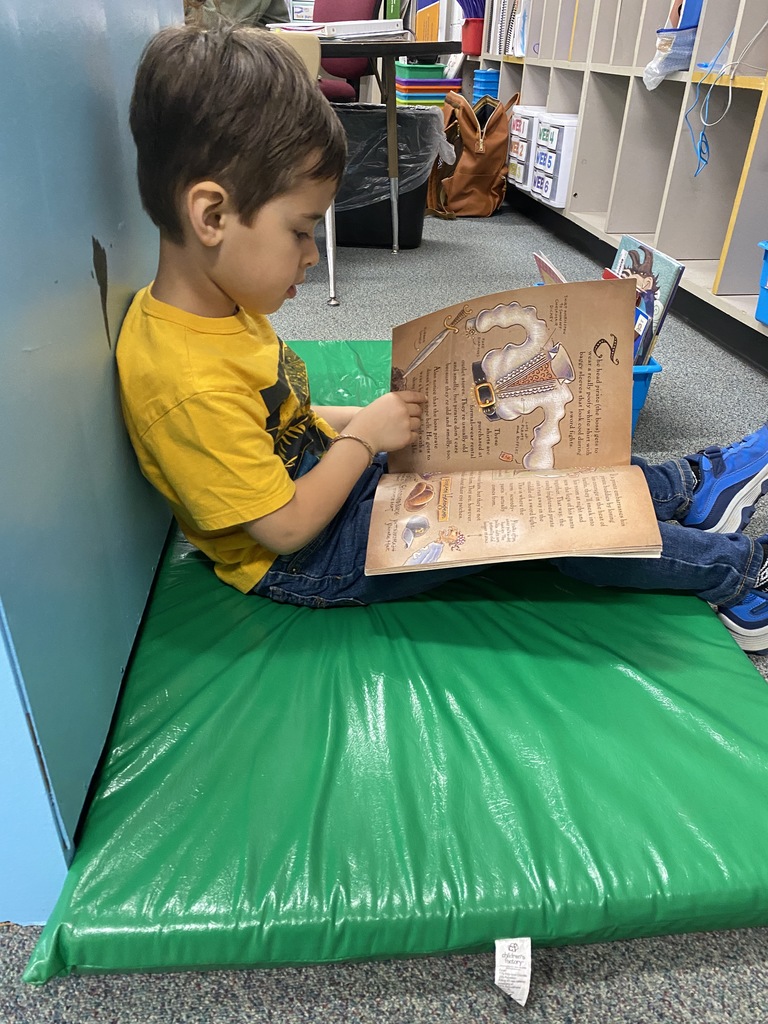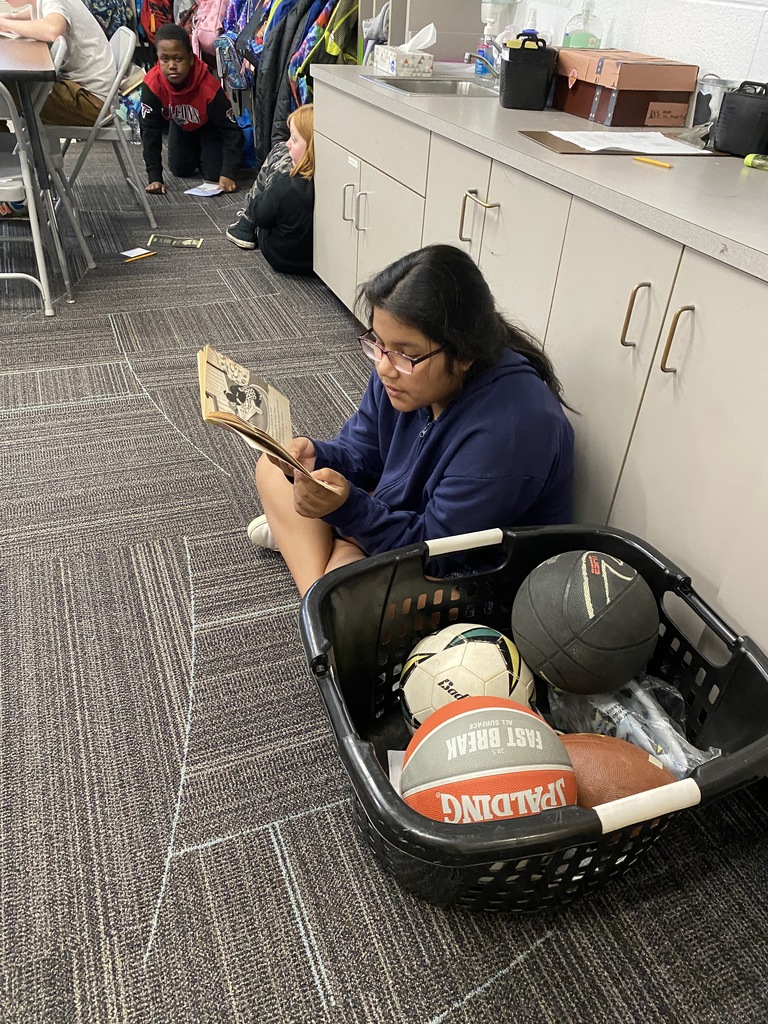 ACES students have been celebrating Read Across America this week in various ways :) On Monday students brought in stuffed animal reading buddies. On Tuesday students dressed in their PJs so they could snuggle up and read and today students did buddy reading across grade levels. Tomorrow will be Stop, Drop and Read. Students and staff will stop what they are doing and read together for 15 minutes. Happy Read Across America Week!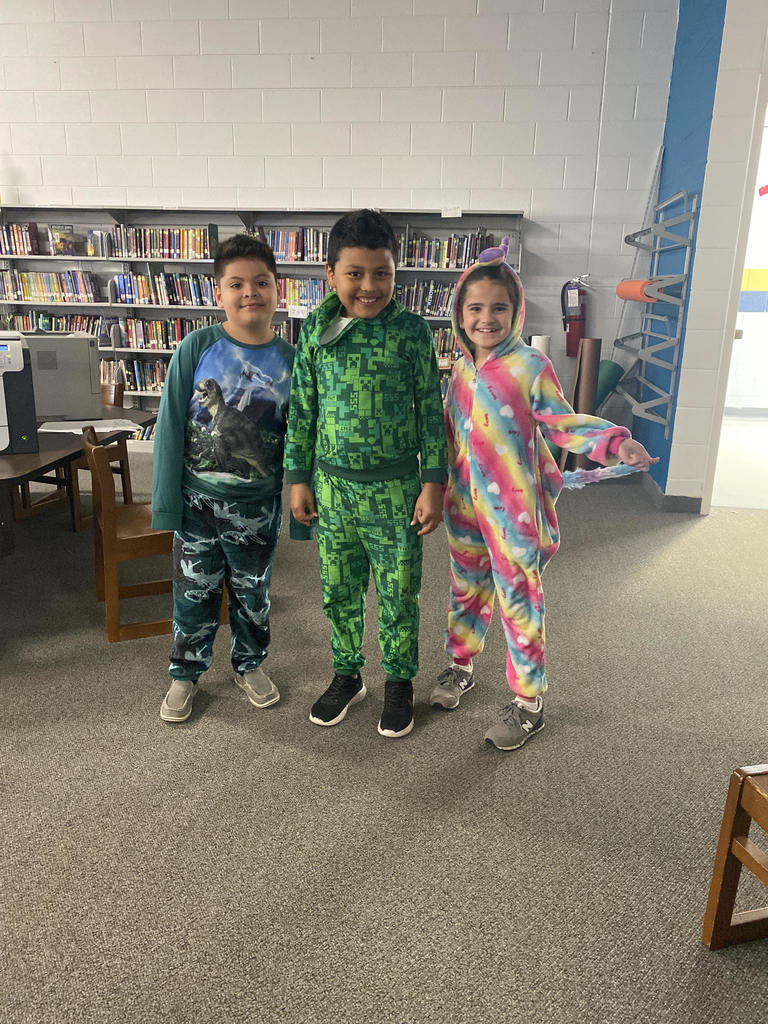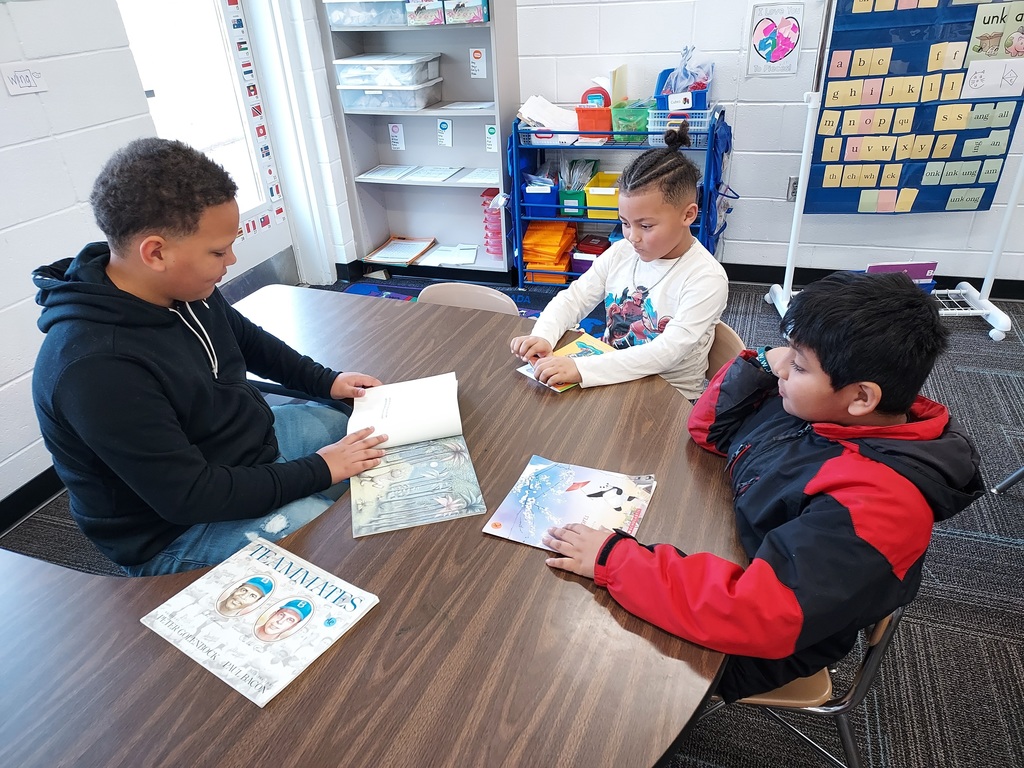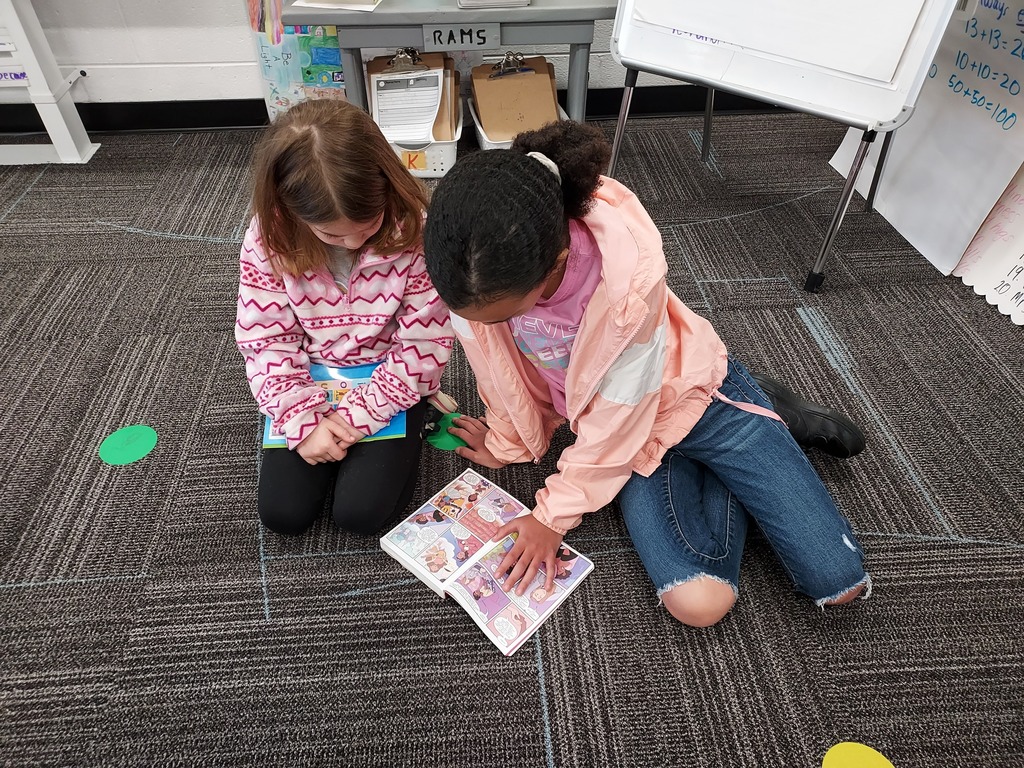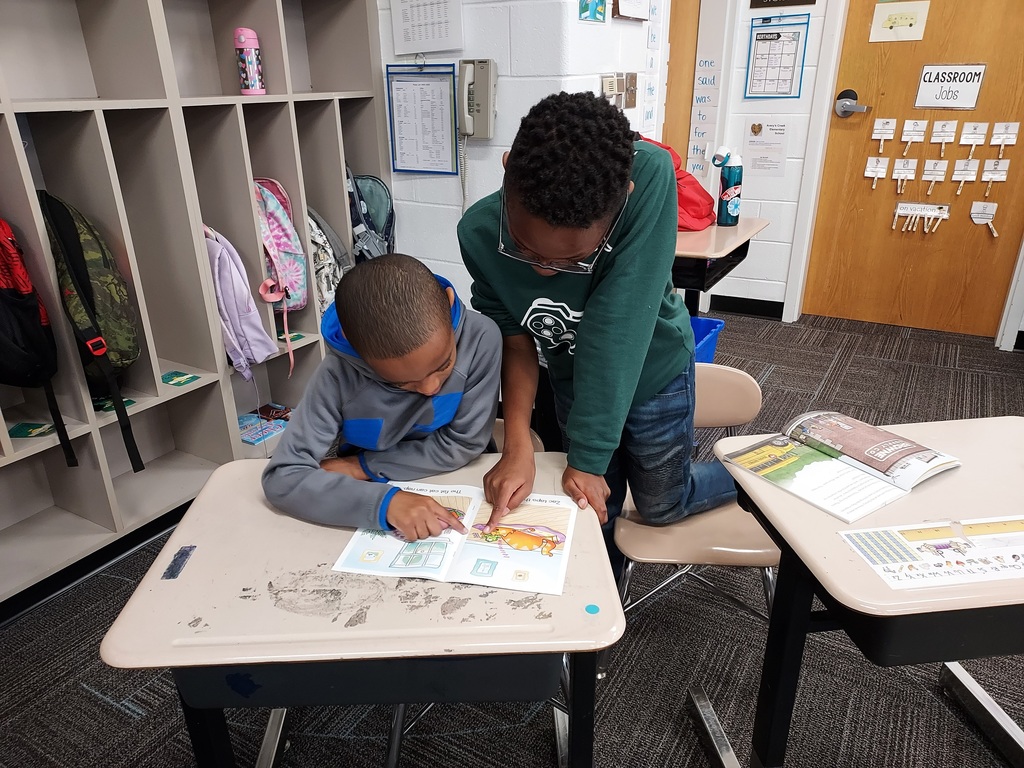 Buncombe County Schools is hosting an Educator Career Fair on Saturday, March 4, 2023, from 9 am - 12 pm. Location: 175 Bingham Road - Asheville, NC - Use entrance B. We are hiring Elementary, Intermediate, Middle, and High School Teachers for the 2023-24 school year and we want to meet you! Register at
https://bit.ly/BCScareers
. We look forward to seeing you soon!

All Buncombe County Schools will operate on a two-hour delay for students tomorrow, January 13.

We're thankful for our students, teachers, families, and staff who make our schools shine every day! May you have a safe and restful Thanksgiving holiday. 🦃🍊🍁🍂❤️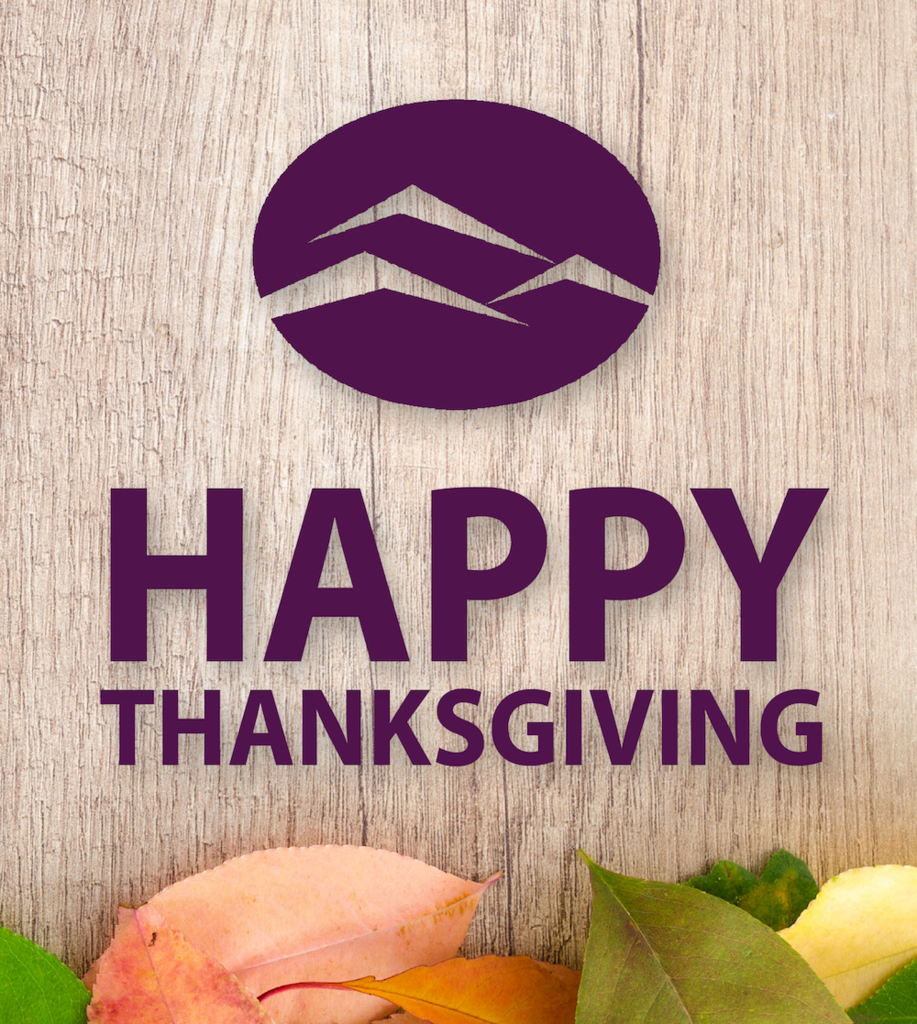 Students in Avery Creek Elementary's Katie Wilson's English as a Second Language classroom are sharing their unique assets as multilingual learners with the school through a hands-on lesson. Each student traced their hand on colored paper, writing details about themself along the fingers such as their first language, where their family is from, and other pieces of their personal history. "I want to highlight to the students that being multilingual is an asset," said Ms. Wilson. "It makes you a global citizen, it gives you the ability to relate to all kinds of people – there's just so many benefits to having more than one language." The lesson, she said, teaches not only fine motor skills such as tracing and cutting paper, but it also touches on the four aspects of language learning – reading, writing, listening, and speaking. Students had to listen to instructions, read various written topics to write about on the hands, and then share what they wrote to the class before the hands were displayed. The colorful hands were laminated and placed on a bulletin board inside the school to share the rainbow of cultures and languages the students are a part of. "I want them to be up as a badge of honor," said Ms. Wilson.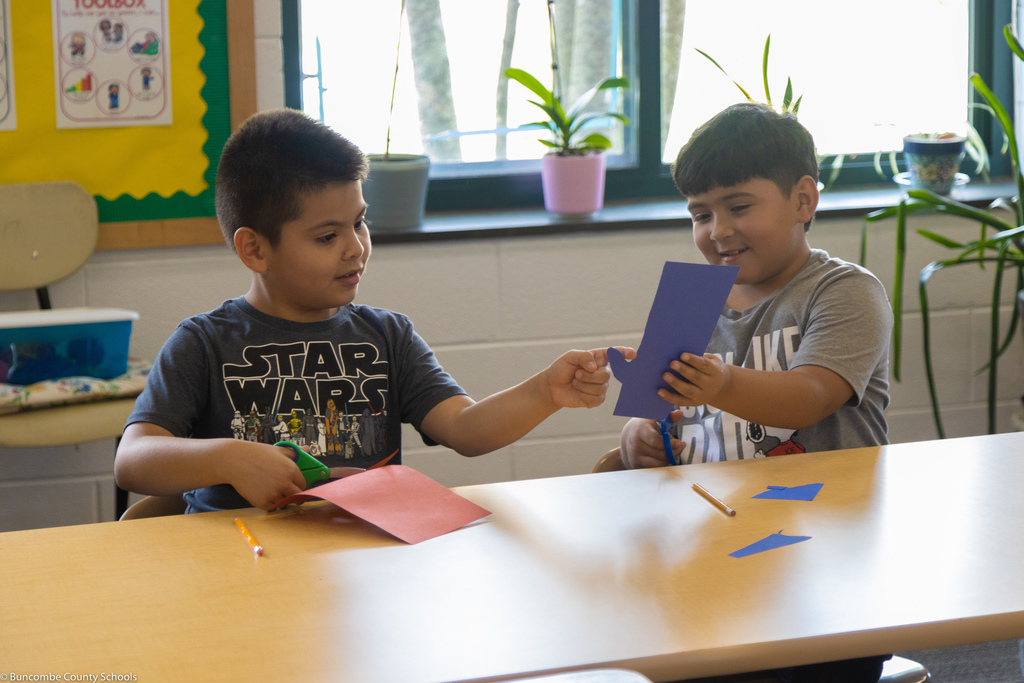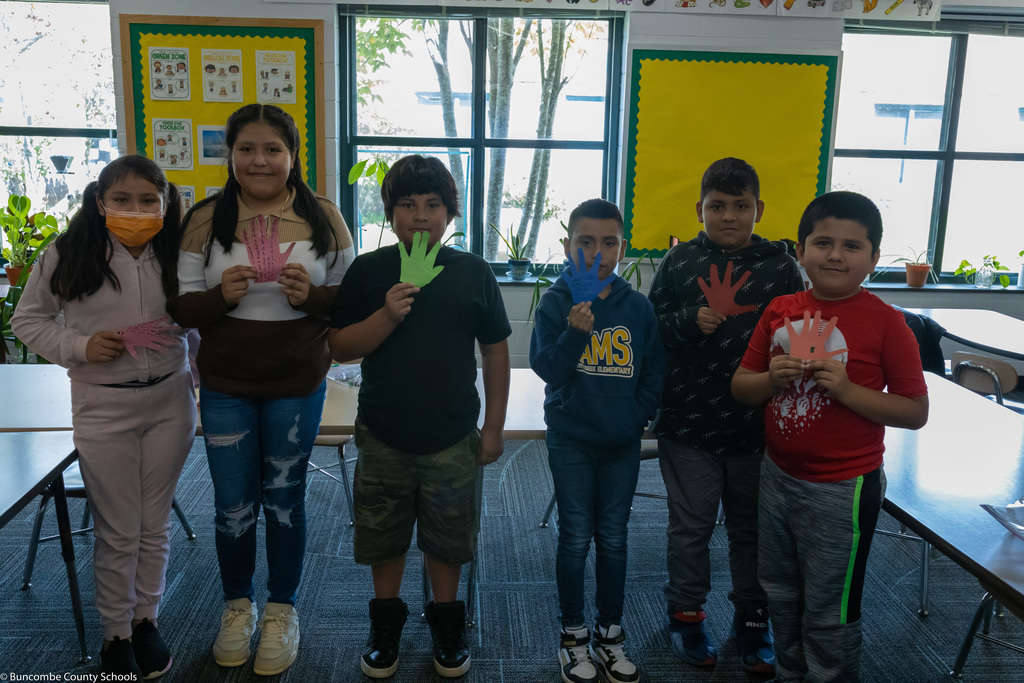 *Save the Dates* September 22 - Open House 5:00 - 6:30 p.m. September 28 - Fall Pictures September 29 - Early Dismissal ~More information will be sent home~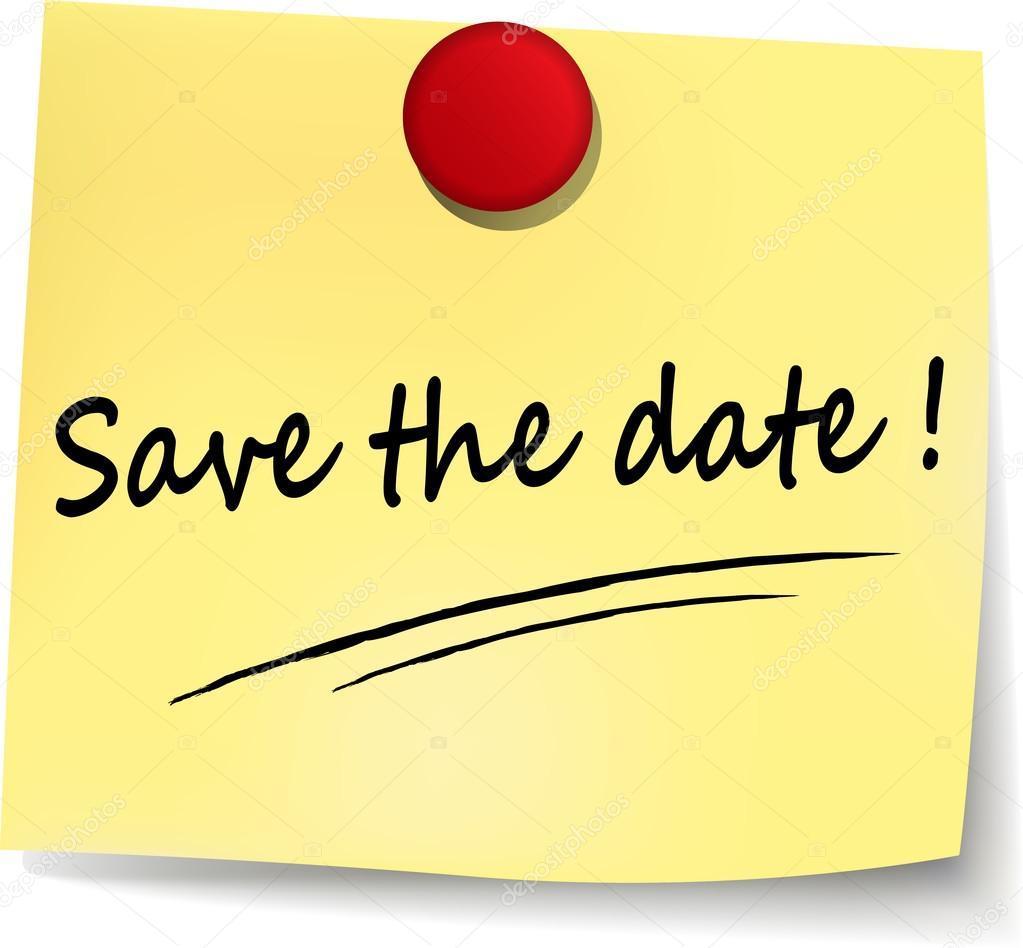 Join us at The Sweet Escape this Thursday from 3 p.m. to 9 p.m. and help raise money for the PTO!

Bricks-4-Kidz Asheville is hosting AFTER SCHOOL classes right here on campus at Avery's Creek Elementary school. Students will have the opportunity to create motorized LEGO builds and learn engineering skills. Classes will be hosted on the following 12 Tuesdays: 9/20, 9/27, 10/4, 10/11, 10/18, 10/25, 11/1, 11/15, 11/22, 11/29, 12/6, 12/13.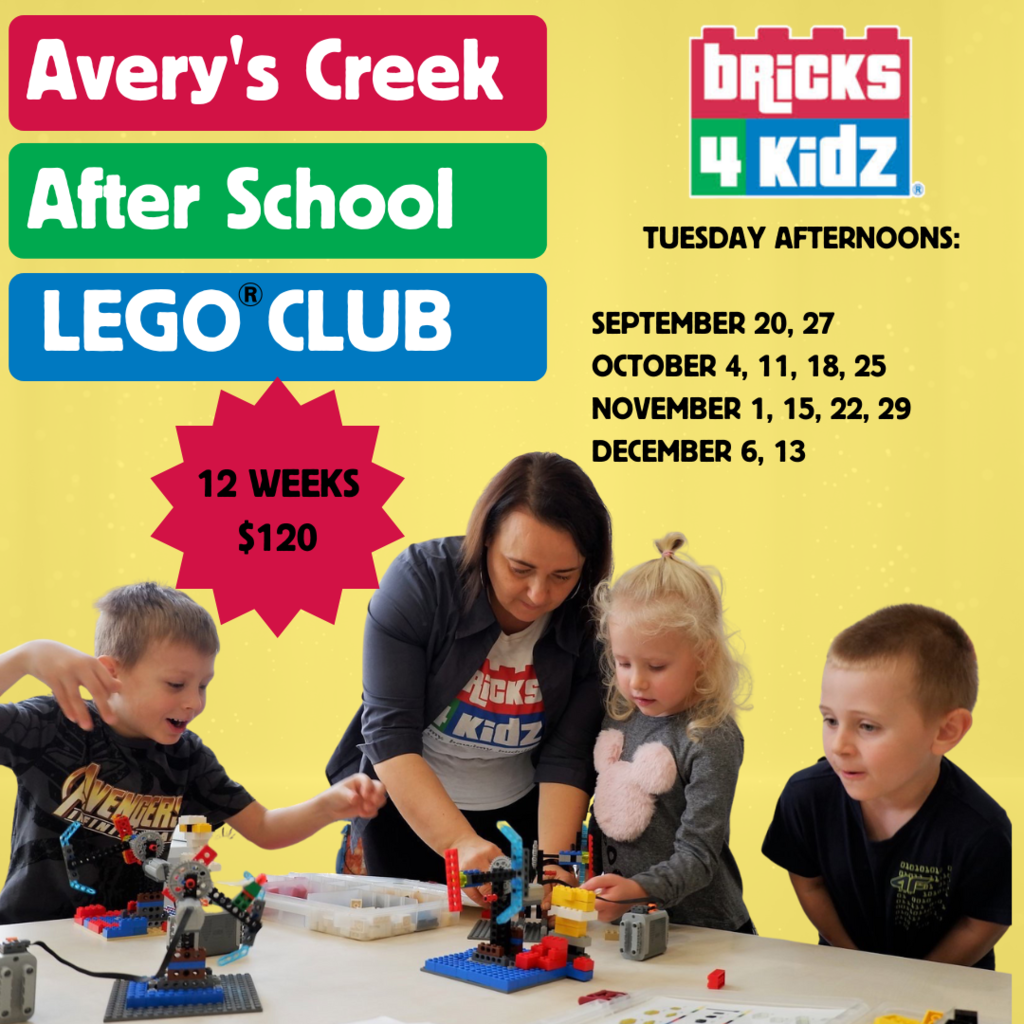 Good Evening Avery's Creek Families. Due to unforeseen circumstances, we are currently short two bus drivers. We are working to secure sub drivers, however, Bus 513 or the Red Route, will not run Tuesday or Wednesday of this week. This includes Sleepy Gap, Ball Gap Road, Ashley Woods, Rivercrest, Roberts Lake Apartments, Aventine Apartments and Ledbetter Road. Please reach out to your child's teacher or the front office if you have any questions. We apologize for the inconvenience and appreciate your patience as we work through these first few days.

ACES Families! Mark Your Calendar! Meet the Teacher will be held Friday, August 26 from 1:00 - 3:00 p.m. Teacher assignments will be posted when you arrive on campus. ~Kindergarten families will receive a phone call from their child's teacher by Tuesday afternoon.~ We look forward to seeing you soon!

Free/Reduced Meal Applications for the new school year are available now! You may apply online >>>
https://bit.ly/3QaVJHm
This important program ensures all of our students have access to healthy lunches during the school day without accruing large cafeteria balances. This program is confidential and registration is easy! This year, children who qualify for this program will not be responsible for any of the cost of the lunch. This year, universal free lunch is no longer available at the majority of our schools as we continue with COVID recovery. Paper applications will be given out on the first day of school. Please take a few minutes to fill out a free and reduced meal application today, even if you aren't sure if you will qualify. If you have questions or need assistance please call 828-255-5927. Please note that all schools will still serve breakfast to students at no cost next year!

Attention, Parents: If you have already moved or have plans to move this summer and will switch schools, please plan on enrolling your child in their new school as soon as possible! This includes those remaining in Buncombe County Schools and those leaving the area. Our schools have begun sending out important information for the new school year, and if you aren't enrolled in the correct school, you'll miss these messages. Not sure which is or will be your community school? Click buncombeschools.org/findmyschool to connect with your new Buncombe County School. We look forward to welcoming your child to school!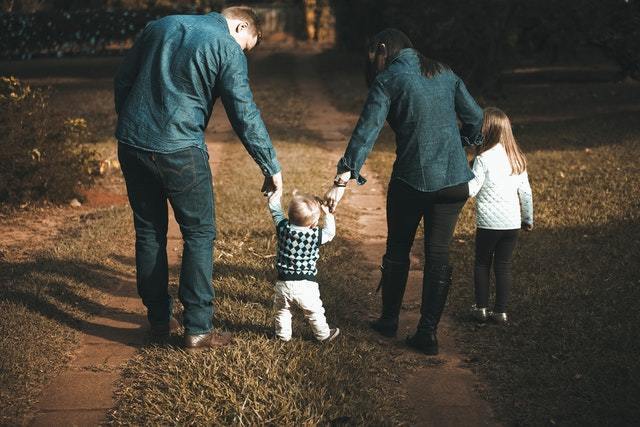 Scheduling routine health check-ups and routine immunizations took a backseat during the pandemic. Now is the time to get back on track with routine care which includes being up-to-date on the vaccines. North Carolina's student immunization schedule includes vaccines such as polio and measles, mumps, rubella (MMR). Kindergarten, seventh, and twelfth graders require certain vaccines that can be found here>>>
https://immunization.dph.ncdhhs.gov/schools/k-12.htm
Make an appointment with your health care provider to get back on track today. Don't have a health care provider? Buncombe County Health and Human Services can help. Visit buncombecounty.org/immunize for more information on their walk-in hours and appointment scheduling.